If you choose to engage the services of Holzsager Technology Services, you will have made the correct decision. I'm confident that I have.

We already had both on and off-site backups, anti-virus, and other security procedures in place but had no idea of what we didn't have in place or of other vulnerabilities that were lurking in the world of hidden Internet exposures.

After reviewing the various levels of service offered by Holzsager Tech, in January 2020, we decided to expand Holzsager Tech's involvement with our system using their HTS Insight Hassle-Free IT.  Now, the monitoring and updating of all of our backups and much increased security is no longer my problem. But that's not all.

… Fred's availability, knowledge and resourcefulness have never been a problem and will be hard to beat.  You will never get a voicemail recording saying "Thank you for calling.  Your call is very important to us.  Please leave a message and we will return your call whenever we damn well please, if we choose to do so at all."  If you don't get Fred on your first call, you may rest assured that the only reason you didn't is that he is handling a critical matter for another client and if that client were you, you wouldn't want him to be interrupted.

Being local, if an on-site visit is required, his response time is swift.  It has been our experience, however, that most issues can be handled remotely.

Fred's use of top tier vendors and his familiarity with their products is also very helpful in assisting me in making critical decisions on either continuing the use of current vendors or changing vendors.  He does not pressure you; only advises you of your options and the pros and cons of different scenarios.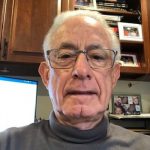 Martin S. Kenwood
JMR Associates, LLC
We are extremely happy with the services of Holzsager Technology Services.

Fred is always patient, knowledgeable and professional when it comes to the needs of our business that enables us to function at the highest level. It is great to know we have their support when needed. I would highly recommend Holzsager Technology Services for your IT Management and support.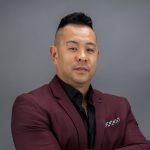 Kenny A. Nolasco
VP, Sales
O'Laughlin Industries, Inc.
Fred's Expertise Is Unparalleled by Any Other IT Firm

Fred's expertise is unparalleled by any other IT firm I have done business with in the past. He consistently conducts himself in a professional manner, is happy to share his knowledge in terms a non-IT person can understand and is a pleasure to work with. His genuine concern for my business is obvious in all my dealings with him.

I use Holzsager Technology Services primarily for email/hosted exchange, web access, and in/outbound email filtering. Since moving to this service, my email service has been much more reliable than when I used Google mail. I also feel much more confident that unwanted and potentially harmful emails are being screened and held before ever reaching my inbox.

I also rely on Fred's expertise for various PC issues, most recently for a problem I was having with my laptop's processing speed. When we ultimately decided the best option was to buy a new computer, Fred did research for me and provided me a detailed analysis of his recommendation for a replacement laptop.

I can always count on Fred to make time for me despite his busy schedule. I did myself a great service by engaging with Fred and relying on him for my business' various IT needs. If you want peace of mind that you have a knowledgeable, reliable go-to IT resource, you don't need to look any further than Holzsager Technology Services.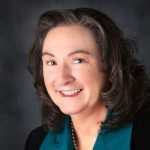 Lisa Keenan
CPA, Owner
Keen Accounting
The Exception to the Rule!

A lot of services nowadays advertise about their fair pricing, speedy arrival, and exceptional work. As a rule, most of these advertisements are false. Silver Pro Entertainment has been utilizing Fred Holzsager's services since 2007 and he is the exception to this rule. He is punctual by providing his services within the 24 hours. Fred is affordable without lacking in competence and his good nature lends itself to provide his customer with worthwhile advice. In just a short conversation with Fred expressing some of my technological frustrations, he was able to find a solution that has since made the quality of my work day exponentially better. I would most definitely recommend his services!

Addie
Silver Pro Entertainment
Proven Trusted Business Advisor

Now that we have been using your services, we have found our systems run faster, start up reliably, we are more aware of security concerns and typically, can avoid issues with the insights shared through your regular newsletter, as well as your remote and phone support. We know you are there for us when we need you. Your breadth of experiences and speed to resolution help us keep our business strong and current. The way we see you is not as an IT computer guy, but as a proven Trusted Business Advisor.

Nabil Ishac
Architect and Owner
Ishac Design Architect
They are very responsive and extremely reliable

I have had the pleasure of working with Holzsager Technology Services on several occasions to resolve my computer issues. Not only have they helped me; they have also helped my clients. Whenever I have a problem, I have every confidence in the world in Holzsager Technology Services and I wouldn't trust my machine with anybody else right now.

They are very responsive and extremely reliable. Holzsager Technology has always been available to us - it doesn't matter, day or night. With a quick word over the phone, they give me the assurance that everything is going to be fine and the situation will be resolved one way or the other.

Whether it means getting a new system, working with the old system, or just giving me the self-confidence to be able to work on the system myself on the issues, they have been tremendously helpful to me and my business!

Coleman F. Szely
CPA
Dumont, NJ
Peace of Mind – Delivered!

Peace of Mind. If technical problems arise, I know I can call you. You are knowledgeable, responsive, and can solve issues promptly.

My resources are best spent on developing new business and meeting with clients, as opposed to solving e-mail, network access or computer hardware problems. I know that I can delegate those things to you and that they're going to be taken care of. That allows me to spend my time doing the things that I want to do, the things that are best for my business.

Karen P. Sackstein
Certified Public Accountant
The Condo Queens
No bugs, no hassle, up and running smoothly

I'm a non-techie. The prospect of configuring my new laptop for both business and personal use – apps, network connections, databases, email accounts, drivers to external devices, Internet security, etc. – was daunting. Fred made it happen, virtually overnight. No bugs, no hassle, up and running smoothly. Thanks, Fred!

Merrill Rutman
Résumé and Job Search Coach
Always keeps a pulse on the network

Your services are excellent. We've always appreciated your timely response to our computer dilemmas. The day-to-day monitoring you've done for us has also helped us to avoid certain problems. We truly feel that you understand and care about our business.

Excellent service. You've always been right there. Our services have never had to be put on hold because there is always somebody from your office that can attend to our problem right away. That is most important since being shut down for even a few hours is most difficult - It slows everything down. We appreciate this the most.

John A. Chuback, MD
Chuback Medical Group
Peace of Mind in knowing that we won't miss any more calls

The single biggest benefit to me and my company from working with Holzsager Technology Services is that they helped us to migrate from our old phone system (10+ years old) to a new Voice over IP (VoIP) Internet phone system. Since it was installed, we have been impressed with the fact that all of the configurations are backed up on the hosted system and that gives me and my staff peace-of-mind knowing we will not miss any calls. We also love the instant dialing feature. It is really fantastic to work with them, they answer all questions on the first call, even when we ask more than one question. We are 100% satisfied with the service. Fred [Holzsager] is a hands on person and cares about his customers. To me, that is the most important facet when we do business. It is really fantastic to work with a true business partner that follows through with their promise to provide a solution to fit our business. We are 100% satisfied.
Lester Reif
RK Uniforms
They know about our issues before we do

We have been using Fred and Holzsager Technology Services now for two years. We found Fred when we had an emergency with our server and our network. I have to tell you, Fred has done a tremendous job at stabilizing us, making sure that everything operates all the time - every time. Whenever we have a problem, he usually knows about it before we even do, and that says a lot.

We have gone through many IT people over the years, and we haven't found anyone that can do what Fred and his company, Holzsager Technology Services, can do until now. I would recommend him to anyone. He's an honest guy with hard working people, and they get back to you immediately when you have an issue. And as I said, they usually tell us before we even know we have an issue.

I highly recommend Fred, Holzsager Technology, and his staff – wonderful people. They are great to work with and we love them and plan to keep them here for a long time.

Jim Cosmas
General Manager and Sr. Technical Advisor
The Weather Busters Heating & Cooling
You return me to productivity within minutes!

It is so helpful to me to be able to count on you to guide me through problems I run into on my computer. I tend to use my computer online with many of my insurance carriers. Whenever I cannot login to their systems, it represents lost income. Having you able to assist me within minutes is not only valuable to me because it returns me to productivity, but helps me service my clients efficiently and retains their satisfaction as well.
Anne B. Horst
President
Kando Service Agency, Inc.
Finally, a tech who speaks English

I just want to thank you for the prompt service and attention that you provide us with. There had been too many times in the past that we had computer problems and did not know what to do or where to turn. Since we have been working with your company, we have had minimal downtime and always a friendly person to turn to.

It is good to know that there are honest and reliable people to call on when we have computer problems. We also appreciate the way in which you explain what you are doing for us - we don't speak your technical language, so having it presented in a way that we understand makes us feel better about what you do.
Gilda Winters
Fair Lawn Jewish Center / Congregation B'nai Israel
Customized setups that best accommodate our needs

For the past 10 years, Holzsager Technology Services has provided outstanding customer service and attention to detail. We have used them to build new servers, roll out new desktop computers, implement a data backup procedure, and install our line of business software. Whenever we have questions about how to use something, what to buy, or whether or not we need something, we turn to Holzsager Technology Services for an expert opinion. They are not out to sell us more than we need. They listen to our questions and comments, and always provide the most appropriate solution for the best value.

Their ability to give us insightful advice has been a true benefit. They recognize when an issue is critical and also offer suggestions when they see something that could be improved or streamlined. We have had a stable work environment with their support. Whenever special situations arise, they do not follow the "cookie cutter" approach of one size fits all. They work with us to develop customized setups that best accommodate our specific needs.

They are consistently available when we need them and are always friendly and courteous to work with. We have tried other vendors in the past, but we are very satisfied working with Fred Holzsager and his team. They are reliable, understand the technology that we need, and stand behind their work. We highly recommend them.
David Kessler
Property Manager
Kessler Development
Holzsager Technology Services is an extraordinary company with a pinpoint focus on customer service.

Holzsager Technology Services is an extraordinary company with a pinpoint focus on customer service. They understand how computer technology can be confusing to their customers. They respond very quickly to requests for help. I needed to make a presentation with a projector and I was having difficulty setting it up. On short notice, they were able to help me to be certain that the hardware and software all coordinated perfectly with each other. They have easily taken remote control of my computer and fixed any problems that have arisen. I would recommend him very highly and without reservation to others.
Rabbi Ronald Roth
Fair Lawn Jewish Center / Congregation B'nai Israel
Unbelievably Prompt and Knowledgeable Service

After spending years debugging issues ourselves, we decided it was time to turn to a professional for our computer issues so that we could focus on our business as professional civil engineers and land purveyors. Recently, one of our computer workstations displayed a dreaded error message. Fred was in our office by lunchtime. He diagnosed the problem, replaced the hard drive and restored the original programs and data by the end of the same day. We could not have been happier with the unbelievably prompt and knowledgeable service provided by Holzsager Technology Services. Fred not only fixed the hardware issue, he restored data so that we could continue our work seamlessly.

As a small business owner, we need to concentrate on what we do best. We are thankful to be able to turn to Fred and Holzsager Technology Services for his knowledge, advise and exceptional service for our computer system solutions.
Andrea and Massimo Piazza
Piazza Engineering
Extremely reliable and will go out of his way to provide the prompt service needed when there are computer issues

Fred Holzsager has handled our firm's IT needs for approximately 10 years. He has been involved with implementing and monitoring our network and other computer needs. He is extremely reliable and will go out of his way to provide the prompt service that is often needed when there are computer issues.
George B. Allen
GB Allen Castro & Associates